Fashion Trends
Fashion deutsche telekom customizes its smart speaker mini to fit your interior and your style
deutsche telekom's concept of 'digital lifestyle' explores a way of living in a space designed to fulfil everyone's needs whilst enjoying maximum comfort. in their mind, this can only be achieved through the merging of technology and design, especially within the field of interior design. their newest, most compact yet most capable product, called 'mini',…
Fashion
deutsche telekom's concept of 'digital lifestyle' explores a way of living in a space designed to fulfil everyone's needs whilst enjoying maximum comfort. in their mind, this can only be achieved through the merging of technology and design, especially within the field of interior design. their newest, most compact yet most capable product, called 'mini', is a smaller sibling of their smart speaker. it controls integral functions within the home as well as configures leisure activities – all whilst being discrete in form and style. in a dedicated 'mini magenta' exhibition held in the lobby of their group headquarters in bonn, germany, deutsche telekom design customization tools to further tailor the product to fit your evolving individual taste, needs and/or interior style.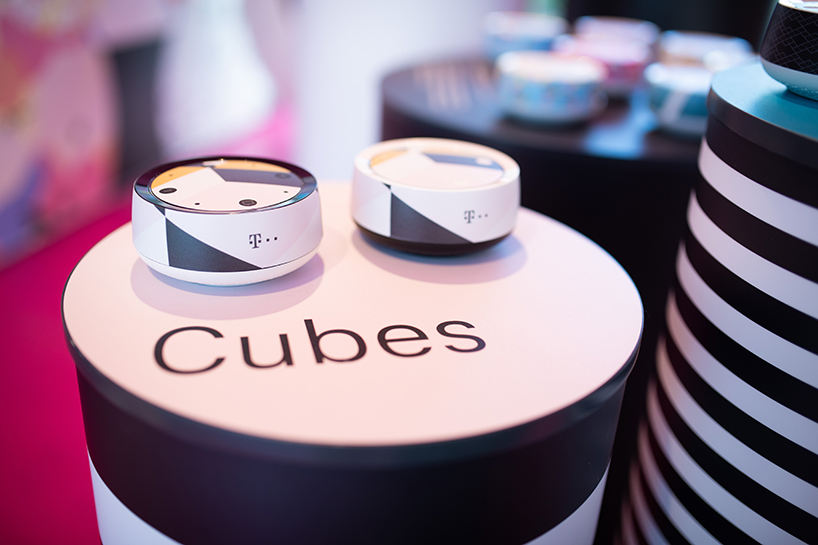 step into the 'mini magenta' exhibition at the deutsche telekom group headquarters in bonn, germany
deutsche telekom's 'hallo magenta' is a voice controlled assistant and eco-system for your home. it not only enhances the brand's own services but can also activate amazon alexa services in parallel. sized at 10 x 8cm, the 'smart speaker mini' builds upon this eco-system and is capable of the same features as the original but in a more compact body. it can control the magenta TV, magenta smart home (lighting, heating and alarms), and reproduces music, radio, audio books and can act as a phone for calling.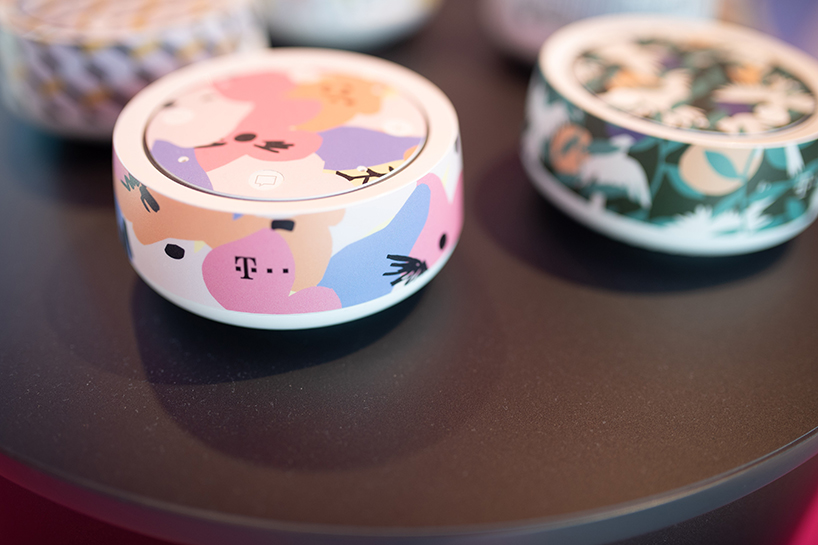 it explores potential customization tools to help the product fit your individual taste, needs and interior style
to coincide with the product launch, the 'smart speaker mini' comes dressed in a 'wardrobe'. this addresses the concept of 'digital lifestyle' and how there is a growing desire for personalized technology in your home. together with illustrators silvia gherra and roberta ricciuti, there are three sticker options that can adorn your speaker, each one featuring a unique design. these range in hue, from pastel pinks to vivid rectangle blocks, as well as in styles, from natural illustrative stories to new trends juxtaposed with classical influences.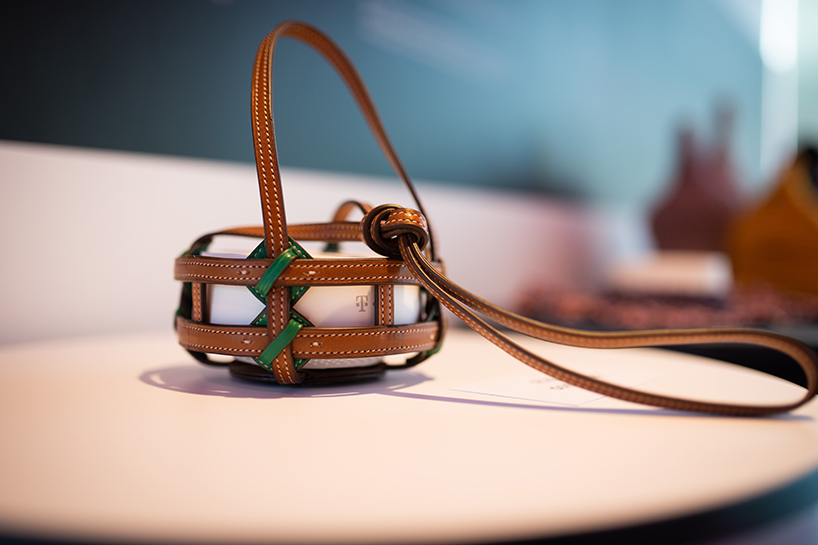 the exhibition display includes six collaborations with accessories brands that 'dresses' up the smart speaker mini
'we worked on several directions within the idea of customization and put a variety of creative heads at work,' says monica dalla riva, VP of design and customer experience at deutsche telekom. 'we created a series of 'dresses', stickers that the consumer can apply on the top and on the side of smart speaker mini, hence changing its physical presence completely. under the art direction of MMG studio and vittorio linfante, designs were created by illustrators silvia gherra and roberta ricciuti.'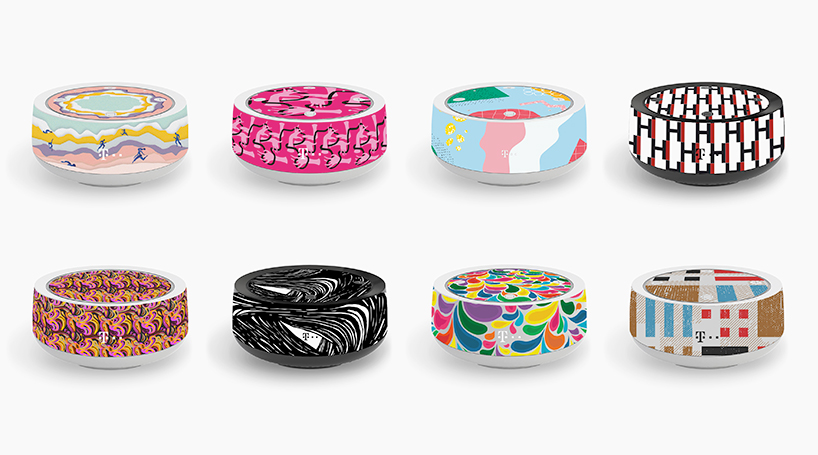 25 students from the school of design of politecnico di milano gave the speaker a contemporary twist (see gallery for more designs)
the stickers were also combined with two projects, which aims to further test people's reaction to a greater choice of personalization. 'we asked 25 students from the fashion and communication courses of the school of design of politecnico di milano, coordinated by professor valeria iannilli, to select youth countercultures of all times and locations and to develop their interiors (hence an environment, with wall decorations and furniture) while giving it a contemporary twist. their work has been then visualized in a video,' continues dalla riva. 'we also asked six design and fashion companies and professionals to create physical interventions on the product. this was to test the mix analogue-digital as well as technology-lifestyle and see people's reactions.'
the results from these six brands were greatly varied, reflecting the wide needs and tastes that customers expect and desire for 'smart speaker mini'. accessories brand adais turned the device into a mega pendant that can be worn or placed decoratively around the home. knitwear designers of sartoria vico used zoomorphic shapes to create a woven cover that evokes a home companion, pet-like quality. artist, DJ and promoter dafne boggeri constructed a vividly colorful installation which blends the speaker as an invisible part of the environment. accessories designer rina gerbelle created a suspended leather basket that, through woven straps, loops round to cradle the object. wanda jelmini, known as wanda mille mille, hand-painted her trademark impressions of lightness of heart and fun, the traditional values and worthiness onto the skin of the product. last but not least, ethical fashion brand endelea realized a doily – an ornamental laced mat – using a traditional italian technique called tombolo, where lengths of thread are braided and twisted together.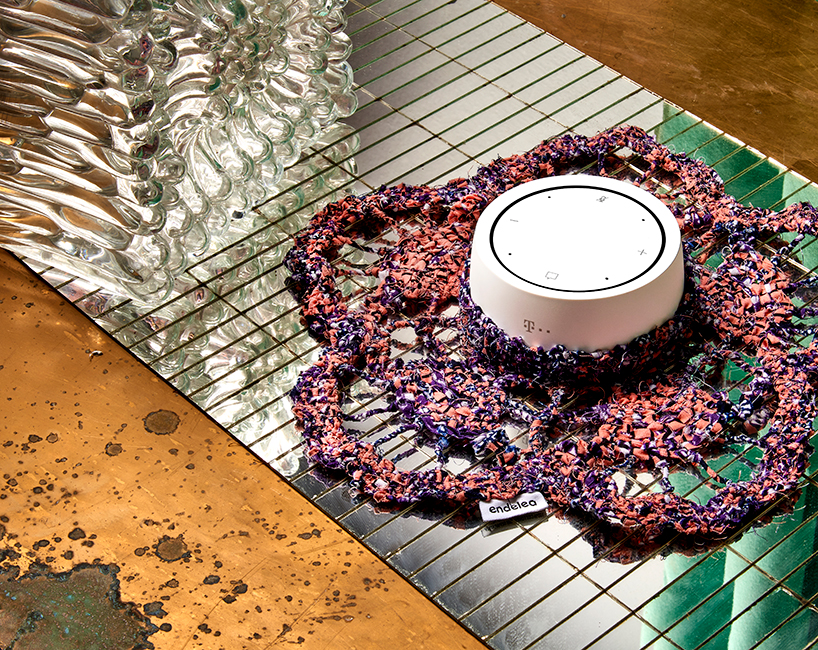 mini interpretation by ethical fashion brand endelea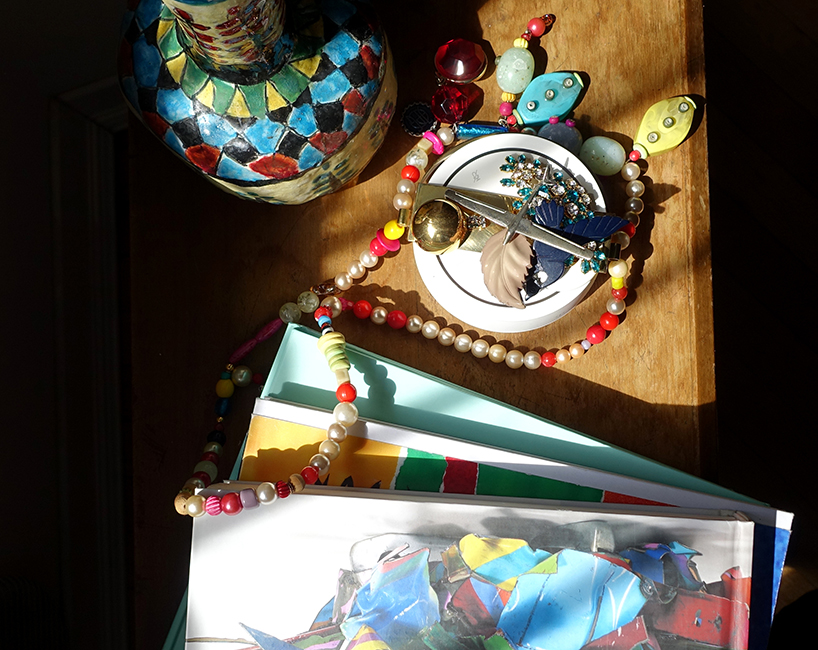 mini interpretation by accessories brand adais
Real Life. Real News. Real Voices
Help us tell more of the stories that matter
Become a founding member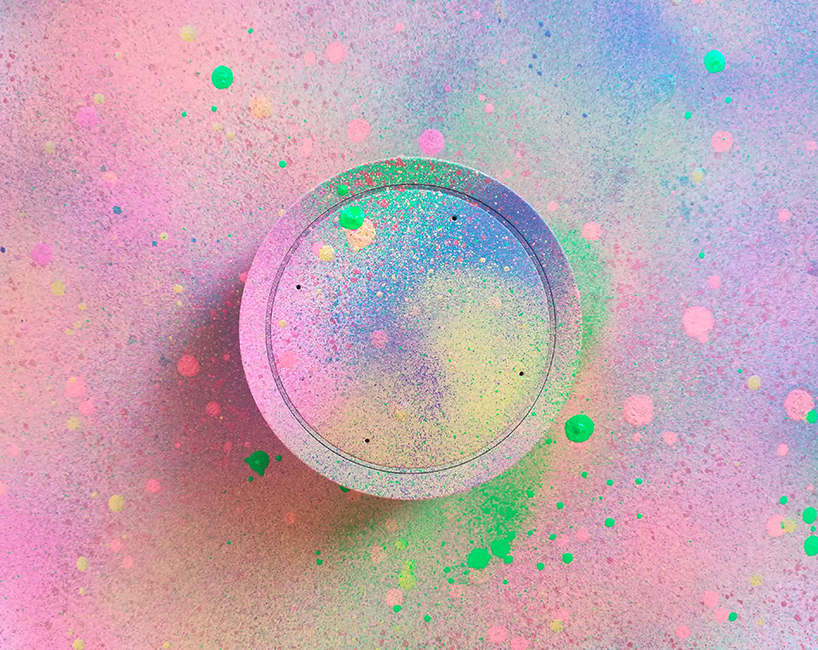 mini interpretation by artist, DJ and promoter dafne boggeri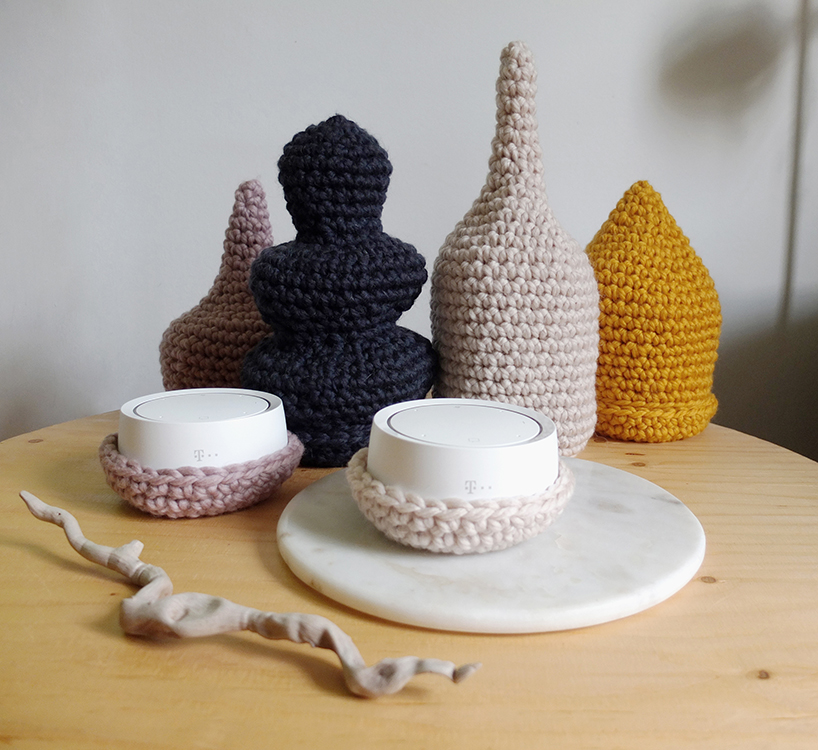 mini interpretation by knitwear designers of sartoria vico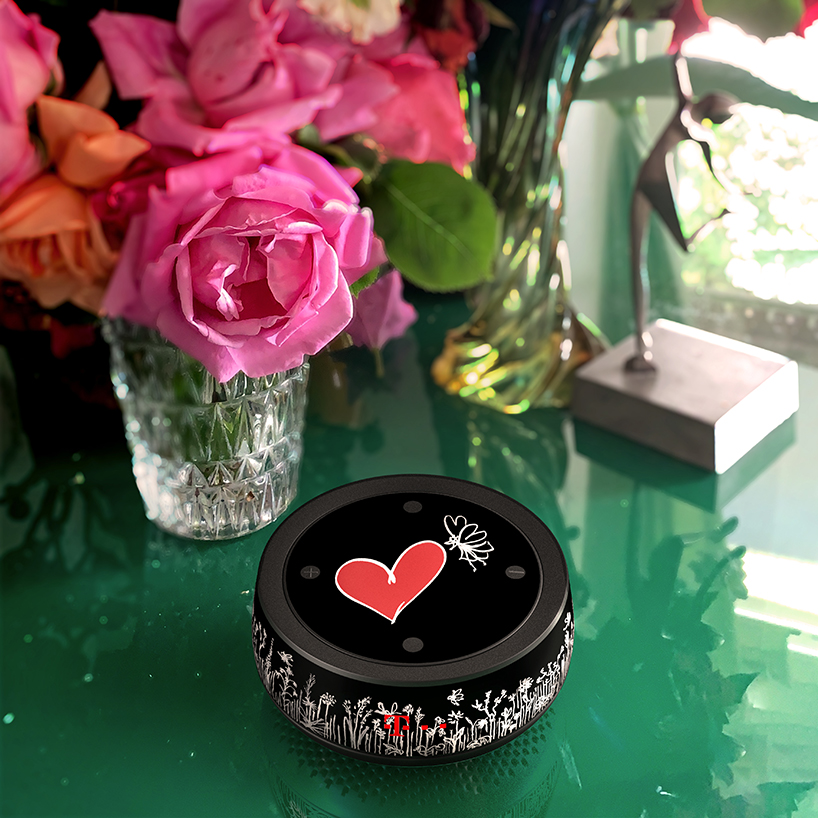 mini interpretation by wanda jelmini, also known as wanda mille mille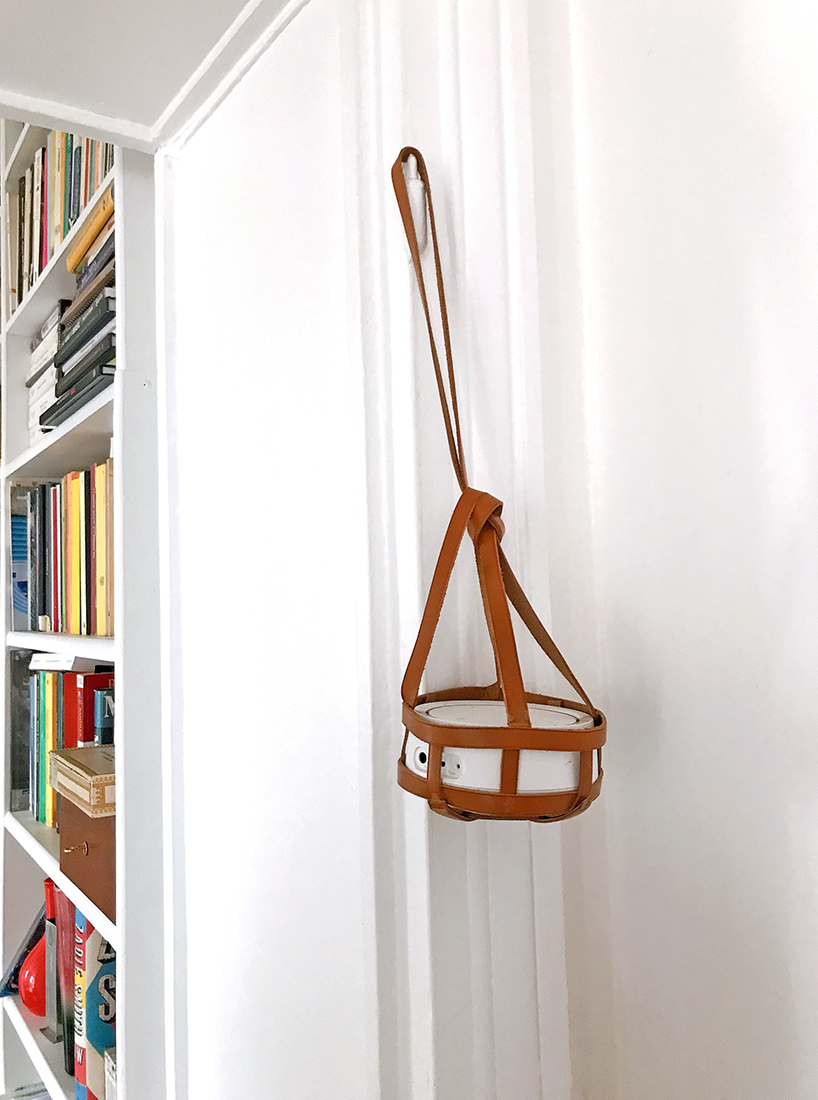 mini interpretation by accessories designer rina gerbelle
exhibition info:
brand: deutsche telekom
name: mini magenta
product: smart speaker mini
stickers: three
collaborating university: the school of design of politecnico di milano
collaborating illustrators: silvia gherra and roberta ricciuti
collaborating artists: adais, sartoria vico, dafne boggeri, rina gerbelle, wanda jelmini, and endelea
Subscribe to the newsletter news
We hate SPAM and promise to keep your email address safe